10 reasons to work with us
We all know it and most of us look forward to it every month: the pay slip. A more or less complicated document which, simply put, lists the composition of the employee's salary. The calculation is done by SK-Office and for the employees, of course, the most important thing is what ends up in the bank account at the end of the month, the amount paid out. Most people probably don't think much about how the calculation of their own pay actually works and what effort is involved. That's why we'll briefly explain how it all works and what the job of a payroll accountant entails. Just 10 reasons to work with us.
You work in an exciting field
You are in international contact
You have the opportunity to further your education
Your skills are challenged
We are looking for payroll accountants (m/f/d)
in full time.
We are one of the leading payroll accountants in the system gastronomy. But we are not only represented in the gastronomy sector. We serve a wide range of industries and are always excited about what the future holds. Our company, with headquarters in Cologne and a branch in Vienna, is growing at an above-average rate. Our team in Cologne needs support. Therefore, we are looking for.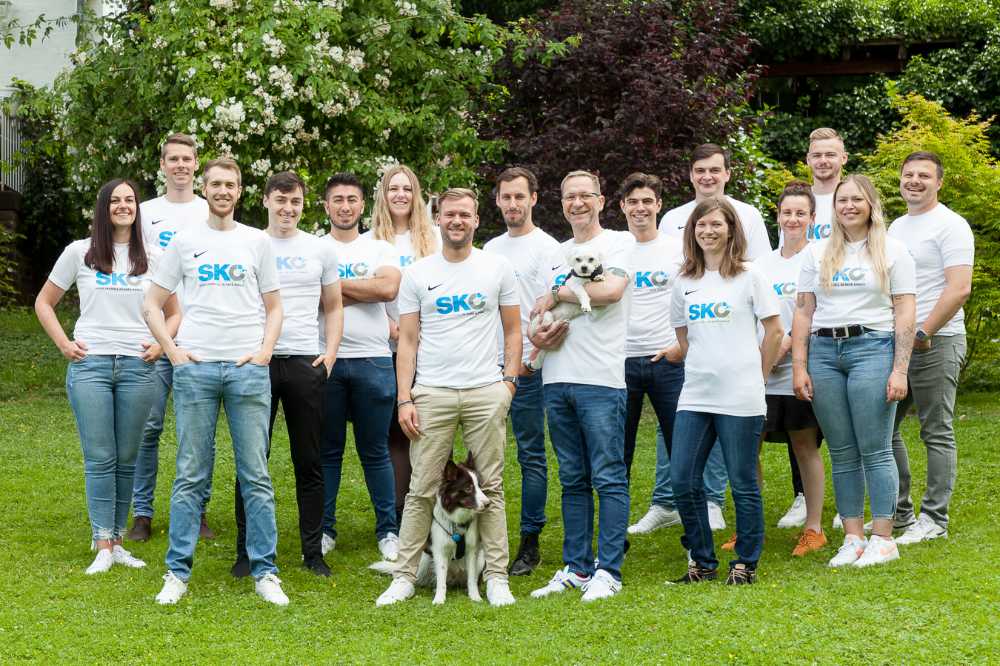 Tax and social security assessment of incoming regular cases

Compliance with the provisions of laws, collective agreements, company agreements, employment contracts, etc.

You clarify payroll tax and social security issues and take over communication with various authorities

You prepare the ongoing payroll accounting for our clients

You regularly prepare evaluations and various reports

You are the contact person (helpdesk) for our clients' employees.
You have successfully completed a commercial apprenticeship
Good communication skills, teamwork
Experience with the relevant DATEV programs would be an advantage
You are characterized by a high level of commitment and initiative
Service-oriented work and friendliness round off your profile
Good earning opportunities
Regular training and extensive opportunities for further development
Modern working methods
Company pension scheme
Job ticket
Private health insurance status
weekly physio training for the back
We celebrate successes in the community or take part in a football tournament
Our office dogs Manfred and Elliot look forward to being stroked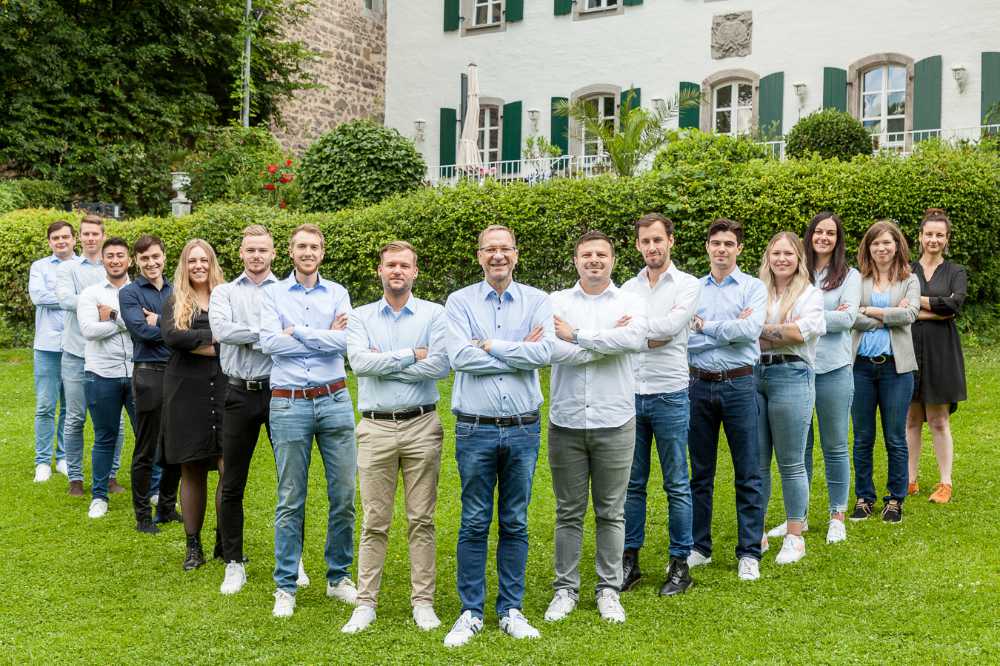 Our Team
Who stops getting better has stopped being good
We achieve quality by challenging and promoting employees who are willing to perform and skilled, and whose continuous competence development we support. We are aware that a committed team that identifies with its company is the essential backbone of our work. Therefore, we always strive to provide our employees with an environment in which they are fully committed to achieving their goals.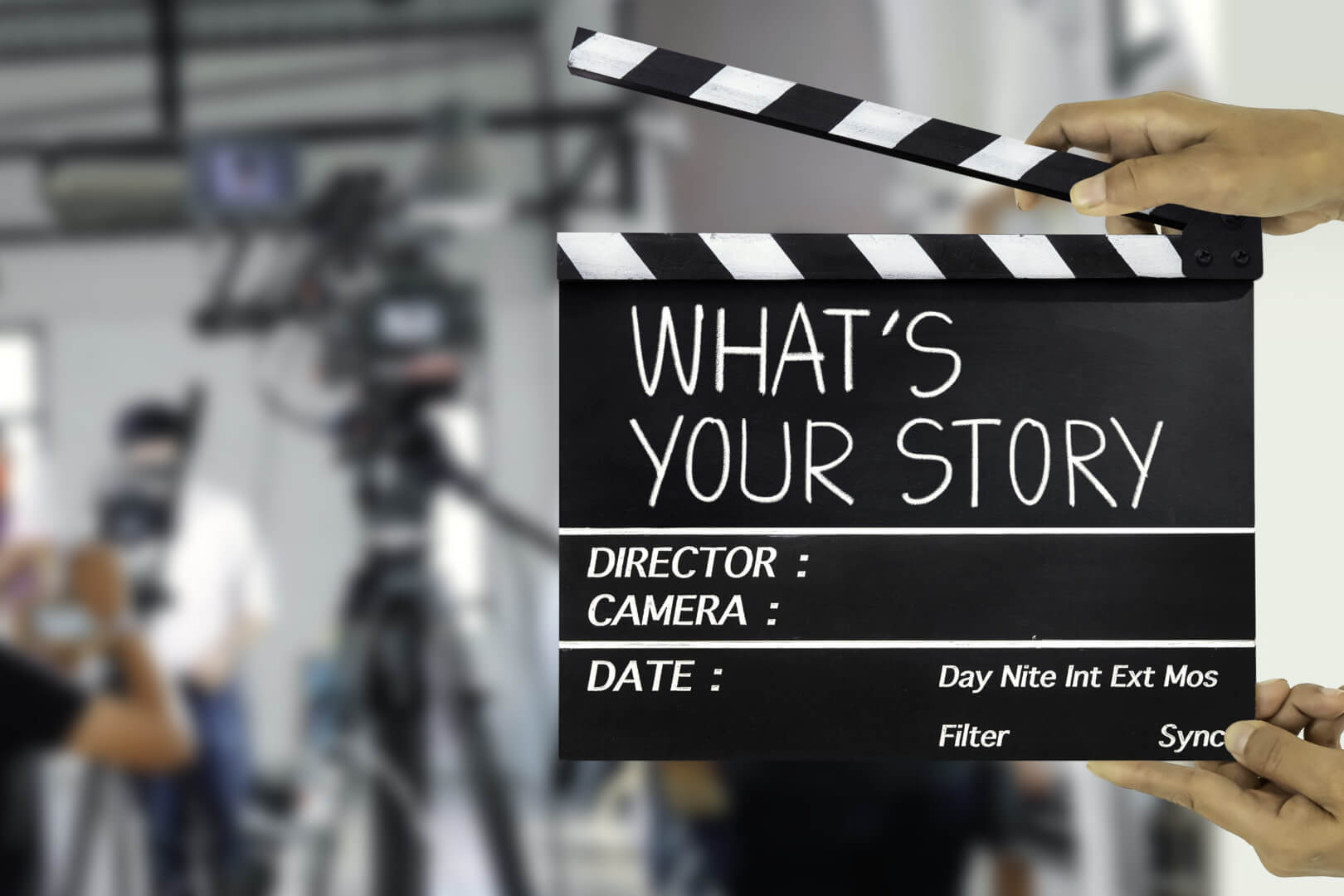 Our company history
We are agile and consistent
We want to shape our own future responsibly and sustainably. Innovation means embracing change, sometimes breaking away from the familiar and meeting new challenges. In order to optimally fulfil our clients' requirements, we are open to change and creative in our thinking.
Get in touch
Direct contact with our clients is the basis of our work and the key to our success.
Instead of incomprehensible forms and small print, we offer open and clear communication combined with uncomplicated and fast processes. We say directly what we offer. Because we want our clients to understand us.

SK-Office Deutschland GmbH
Hauptstraße 181, 51143 Köln
Opening hours
Mo-Thu: 8:00-17:00
Fri: 8:00-15:45